The Detective Society provide immersive, episodic crimes to solve that integrate technology, storytelling and good old fashioned puzzling to put you in the shoes of a team of crack detectives. In this short review, we're going to share what we thought of the experience of completing Episode 1 of The Disappearance of Claire Makova, and let you decide if it's worth buying for yourself. The wine of choice for this case, as is tradition for our Crime and Wine reviews, was an Oyster Bay Sauvignon Blanc, fruity and refreshing (and most importantly not too ridiculously alcoholic, else no crimes get solved).
We're going to avoid spoiling anything about this case, just in case you pick it up for yourself at some point in the future, so don't worry about us ruining the case for you! You'll hear some information that may sound like a spoiler, but it's all stuff that is either public knowledge, or is told to you immediately upon starting. We've been careful, even if that makes writing the review itself a bit tricky!
This is just one of the cases offered by the Detective Society, and while we've not experienced the others (yet), we're going to go ahead and assume the experience we did have is pretty representative of the rest of their content. But please bear in mind that one box is never going to be exactly the same as the next across different adventures.
The Case
The case we were solving was the first step of the disappearance of Claire Makova, the daughter of a high-ranking diplomat from a fictional eastern European country on behalf of a security firm that caters to the rich and powerful. The intrigue started from the very beginning, where upon ordering a box, you receive an email from the security firm requiring you to use their website to solve a puzzle to unlock assets that are crucial to solving the puzzles in the box. We didn't actually receive this email, as we didn't sign up through the regular route, but I really like this as a way of getting players involved and speculating from the very start while waiting for the post to arrive.
The first step once we actually received our box was proving ourselves worthy of accessing the case files, padlocked in a plastic document wallet, by solving a few simple puzzles based on old cases. These were relatively simple, and didn't pose much of a problem, though we did make a simple mistake which left us stumped for a few minutes. We did solve the puzzle, it just turns out I'm bad at basic maths. Woops! These are what we needed those assets from the company website to solve, and each one of the initial puzzles took us about 15 minutes per puzzle to get through. They weren't anything particularly special, just a few fun brain teasers to get you warmed up, though it would've been nice if they had been actually linked to the main case – we really wanted to get stuck in!
Once we got into the actual case, we had to use a map to deduce Claire's last known movements, identify her schedule, identify her friends and… generally violate the poor girl's privacy in some pretty horrendous ways, though in fairness her banking password was terrible. Once each step was complete, we'd email the information needed to progress to her father, who would request the next steps in return. All this was done automatically, so you're not talking with real people, but instead some cleverly put-together automation that checks your emails for keywords, names, and other information. We… might have had a little fun with this.
Despite our best efforts to be silly, the technology worked flawlessly, picking up where we were in the story each time and sending us from one step to the next, across websites, through pictures she'd left behind, and even leaving a voicemail for one character. We've played other detective experience games with technology integrations previously, but I don't think any of them have worked quite this smoothly.
By the end of the episode, we were invested in the story, and speculating about what happens next, ending with a nice cliff-hanger that really left us wanting more (even if we did call it).
Production Value
The thing that immediately leapt out at us when opening the slim box that was posted to us was just how awesome everything looked. Our box contained a small card with a QR code on for hints, the fancy plastic document wallet, secured by a nice chunky little padlock, as well as a series of envelopes.
Once we'd cracked the code to actually get into the case files, everything inside was wonderfully high-quality, from laminate plastic playing cards, maps and plans, to digital assets like the websites and databases we had to use to gather email addresses and other contact details.
A few things could possibly have been a bit fancier, such as the text message logs being printed in plain text on white paper, but in general, the production values for the case were extremely high, and it felt like a luxury experience.
Technology
As I've previously mentioned, we've seen technology go wrong with these games before, with bots timing out, emails not sending, the language we've used not being interpreted correctly… not so here. The Detective Society have done a really good job with their technological integrations, with everything sending and receiving smoothly, and no glitches to be seen.
What we also REALLY appreciated was the quality of the websites involved. The sites are well-crafted, and full of absolutely hilarious little snippets of text that regularly had us cackling. For example, here are the various clinicians available at one particular health clinic (we've censored the names of the people and clinic just in case you think they're spoilers, which they're not. Or are they?):
It's really worth reading the sites the case sends you to, because there's a real mixture of important information and just downright hilarious writing that we really enjoyed. If the sites were too serious, we might've gotten bored or tired while scouring them for the info we needed, but the comedy injected just the right note to keep things light and fun.
Accessibility
I was initially going to be upset about this because accessibility is an important issue to me, but then I located the Detective Society's accessible resources and all was forgiven. Detective game experiences like these can often overlook those with additional accessibility needs when doing things like listening to voicemail messages, reading websites, and generally needing technology and eyesight to solve the case. While we didn't use the resources ourselves, it's extremely heartening to see that accessibility is something that they really take seriously, providing dedicated resources specifically for players with those needs so that everyone can join in on the fun.
Their main site and the sites you access during the case have a few minor accessibility issues, but nothing that strictly prohibits you from using their sites, and it's really great to see accessibility taken seriously by a small game company like this.
The Introductory Puzzles
While it's clear that they were just little warm-ups, the introductory puzzles in our box were, for the most part, a little too needlessly time-consuming for my liking. They weren't particularly challenging despite taking some time to work through, nor did they really make use of the tools that really impressed us with the main case. Clearly significantly less effort was put into the introductory puzzles than the rest of the case. They took up a significant chunk of the time we spent playing just through the fact we had to sit counting icons and tracing an extended route, and we just wanted to get to the real case.
This is likely due to the fact it's the first box in a series, and I'm really curious if future episodes have this same sort of "solve this irrelevant puzzle to get to the real deal" element. I suspect they don't.
Overall Difficulty
This may not be much of a downside, as some people will enjoy the difficulty level more than we did (especially if they're drinking a lot of wine at the time), but as more experienced puzzlers we found the case extremely easy to solve. There wasn't much deduction involved, it was mostly just following the line of the story. While you obviously don't want things to be too tricky, it would've been nice to have a few red herrings thrown into the mix to make us spend some time pursuing the wrong lead, because in this box at least, the route was fairly straightforward once you found what you needed to do next.
This does, of course, have a pretty major upside in that if you're not confident in your puzzling abilities, the difficulty will be better for you, and it'll mean you can play these cases with a wider group of people, which definitely seems to be the intent. The other thing is that we only played episode 1 of 6, so it's entirely possible, likely even, that the case gets more complex the deeper you go down the rabbit hole.
All in all, we're mostly just nit-picking, and what we've experienced has definitely left us wanting more, despite not being forced to wrack our brains too intensely. Sometimes you just need a more relaxing mystery!
Are the Detective Society cases worth the money?
Broken down with a little maths, each six-episode case effectively costs approximately £28 per episode, which is honestly totally fair. There's no replay value, but you have to look at these subscriptions as being experiences rather than board games. So comparatively, there's a number of escape rooms around us that we've hammered through which cost £25 per head each time we visit. The experience is obviously better at an escape room, but the price is astronomically higher, so it evens out.
Our episode took us 2 hours to complete at a leisurely pace taking tons of notes about the game more than the case (we had a review to write, after all!), so for the two of us, at full price that would've cost us £14 per person for 2 hours of entertainment. That's cheaper than a trip to the cinema, and definitely cheaper than an escape room, so all in all, while high, I think these boxes are worth the expense, given the level of the production value involved.
The total cost of a six-episode adventure with 9-12 hours of gameplay is £168, but there are also three-episode adventures which come in at £100. They offer payment plans for you to break that down into a subscription, but you do need to commit to buying the whole thing at once, but that's honestly pretty fair.
To sweeten the pot, despite being UK-based, The Detective Society offer surprisingly reasonable international shipping, so don't worry if you're not on this side of whatever ocean divides us. They're even preparing to start selling these boxes in other languages, so if you'd rather not get your box in English, you can register your interest to hear from them when they launch their translated versions.
Conclusion
We enjoyed our taste of the Detective Society immensely, and looking at their catalogue of currently available cases, I think we're definitely going to pick up some cases for ourselves in the future. The Detective Society sets the bar in terms of production values and writing quality, and even just getting a small taste of what they have to offer has left us wanting more.
While perhaps a little easy for seasoned puzzlers, for families, parties, and people just looking for a chill story to solve and work through while having a good time and drinking some wine (obligatory plug for our other affiliate, Majestic Wines! You get wine, we get a little towards our hosting costs, it's a win-win), the Detective Society delivers on all counts. With intriguing stories full of twists and turns, and a well-crafted combination of technology and good old-fashioned sleuthing, you'll be left looking out of the window for the arrival of your next box.
If you think The Detective Society is for you, please consider buying an adventure for yourself via one of our affiliate links, or just head on over to their website to learn more about the cases available.
If you found this article helpful,
please consider donating to support us.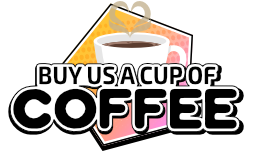 Or you can use any of our affiliate Zatu links.