How does the phrase "bread dragon" make you feel? If it's glee, then Flamecraft is the board game for you! You are done here. Buy it. Is that not enough to convince you? Well, then read on!
Flamecraft is one of the most adorable worker-placement games we've ever encountered. The players take turns to visit shops, collect goods, place cute dragons, and upgrade the shops around town. Flamecraft is a competitive game that supports up to 5 players, and has a solo mode, which works surprisingly well as a rogue-like or rogue-lite style experience.
Don't let the simple rules and cute bread dragons fool you into thinking it's just a game for kids, however. Flamecraft has enough strategy to satisfy even the most hardcore gamers out there.
How easy is it to learn Flamecraft?
Flamecraft has simple mechanics that are quick to learn and explain. The primary mechanic is worker-placement – you put your piece on a spot, which provides you with resources to spend later, and prevents your opponents from doing the same (or at least charges them a fee to do it). The point of the game is to score the most, in an interesting mix of working together, and strategising against other players. Flamecraft is really quick to get into for people who are new to board games and it is very family friendly.
Flamecraft takes about an hour to play, and it doesn't extend as much with more players. Player turns are quick as you have only 2 options – gather resources or enhance a shop. Most of your time will be spent thinking about your next move, which can happen between turns.
When it comes to components, Flamecraft has great production values. There are a few card decks of different sizes, which are all gorgeously decorated and high-quality. The resources are cardboard tokens, and while you can buy wooden version of them, we didn't have any problem with the cardboard versions, as they were very nice quality. The highlight of the box (that is also nicely separated) is the game board – or should I say – the game mat! That's right! The board is a rolled up playmat. Which we now believe is the future of all game boards. Death to boards! Though Neoprene Champions doesn't sound quite so catchy, so perhaps not.
How much does Flamecraft cost? Is it worth the price?
Flamecraft typically goes for around £34 ($40) but our affiliate Zatu regularly has it on discount if you can't find it at your local game store. The box is solid, the pieces are high quality, and the playmat is a really nice surprise. The colours on the mat are not as vibrant as the printed materials, but it does make picking up upgrades and dragon cards easier.
Flamecraft is very kid-friendly, being easy to pick up but difficult to master, and has great replayability.
In our opinion, Flamecraft is more than worth the price we paid for it, and it's a great addition to our casual game night lineup.
More games like Flamecraft
If you found this article helpful,
please consider donating to support us.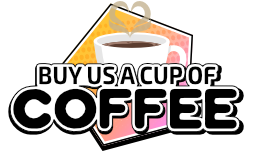 Or you can use any of our affiliate Zatu links.
Summary
Flamecraft is a easy-to-pick up, quick to learn, absolutely adorable game. We strongly recommend it for casual and family game nights.
Good
Family friendly
Extremely cute
Quick games
Easy to explain
Bad
No direct competition
Limited direct player interaction